About Us
Paradigm Software, L.L.C.™, an American owned and operated company, was founded in 1991 by our Chief Executive Officer Phil Weglein. We have extensive knowledge of the industry and the expertise to develop, implement and support a leading edge solution for your operation. Paradigm Software, L.L.C.™ is the exclusive licensor of WeighStation™ and our suite of solutions.
---
Our Mission
Our mission is to provide innovative industry leading solutions, built on over 30 years of trusted business partnerships to maximize the efficiency of weighing operations. Our team of industry experts have a startup mindset with resources to tackle and support our clients' greatest challenges.
---
Phil Weglein
Chief Executive Officer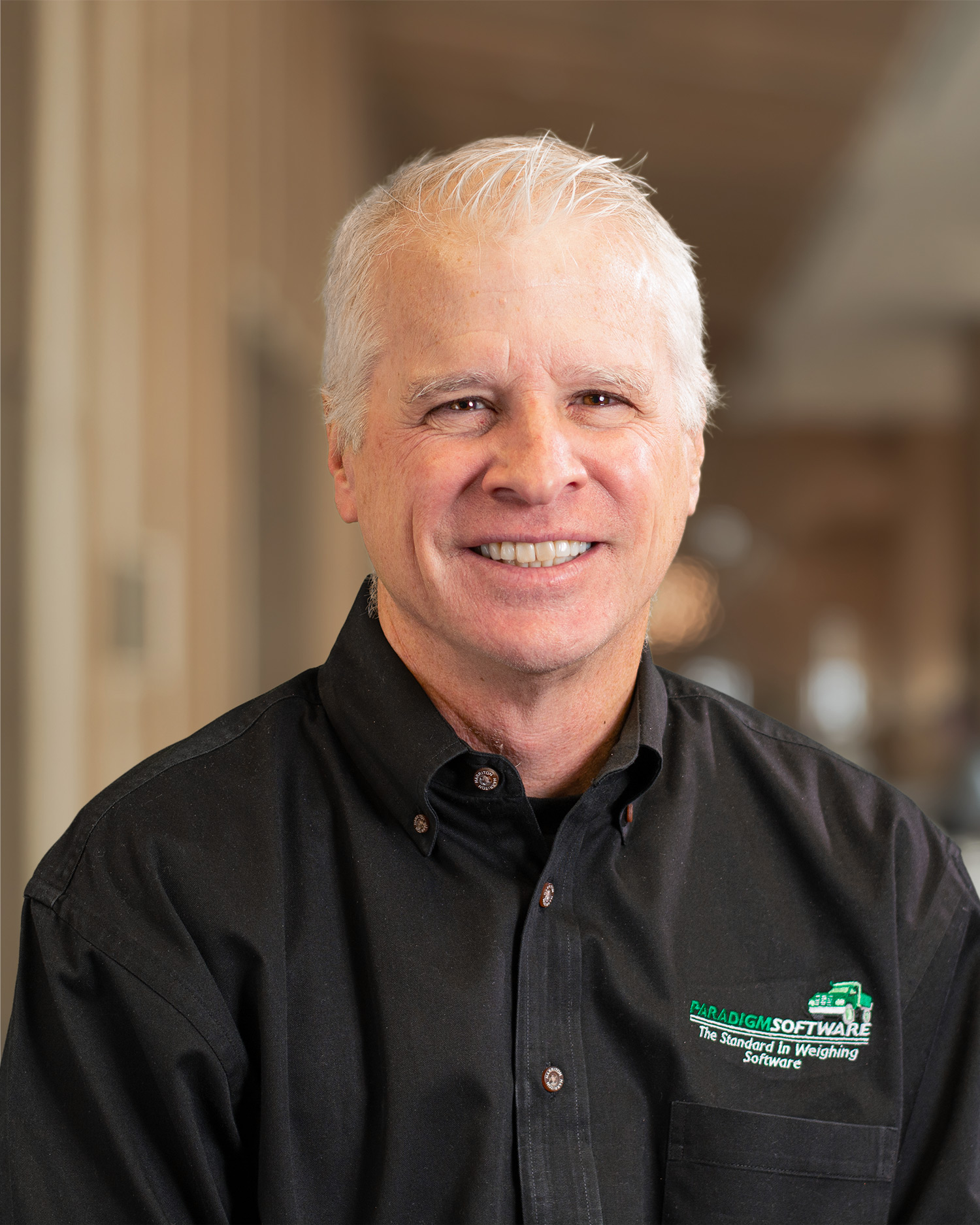 Phil is the founder of Paradigm Software, L.L.C.™ and has over 33 years experience in the technical industry and oversees all aspects of the company's business operations and corporate direction. Phil is also responsible for cultivating strategic alliances and other external relationships, as well as managing corporate financial affairs. Phil has an extensive consulting background, having written many enterprise level client server applications for large and small companies, including St. Paul Insurance, Legg Mason Brokerage, Black & Decker, Allied Signal and Blue Cross & Blue Shield. Phil has also taught at the corporate and university level since 1994. Phil pioneered a corporate re-training program to teach Windows based client server technology to Cobol and mainframe programmers for the Villa Julie ATEC centers (Stevenson University). Phil has an extensive training background including courses in VB6, VB.NET, ASP, ASP.NET, SQL Server and Client Server Analysis & Design. Phil has taught Microsoft MOC courses for the University of Maryland.
---
Jackie Barlow, II
President and Chief Operating Officer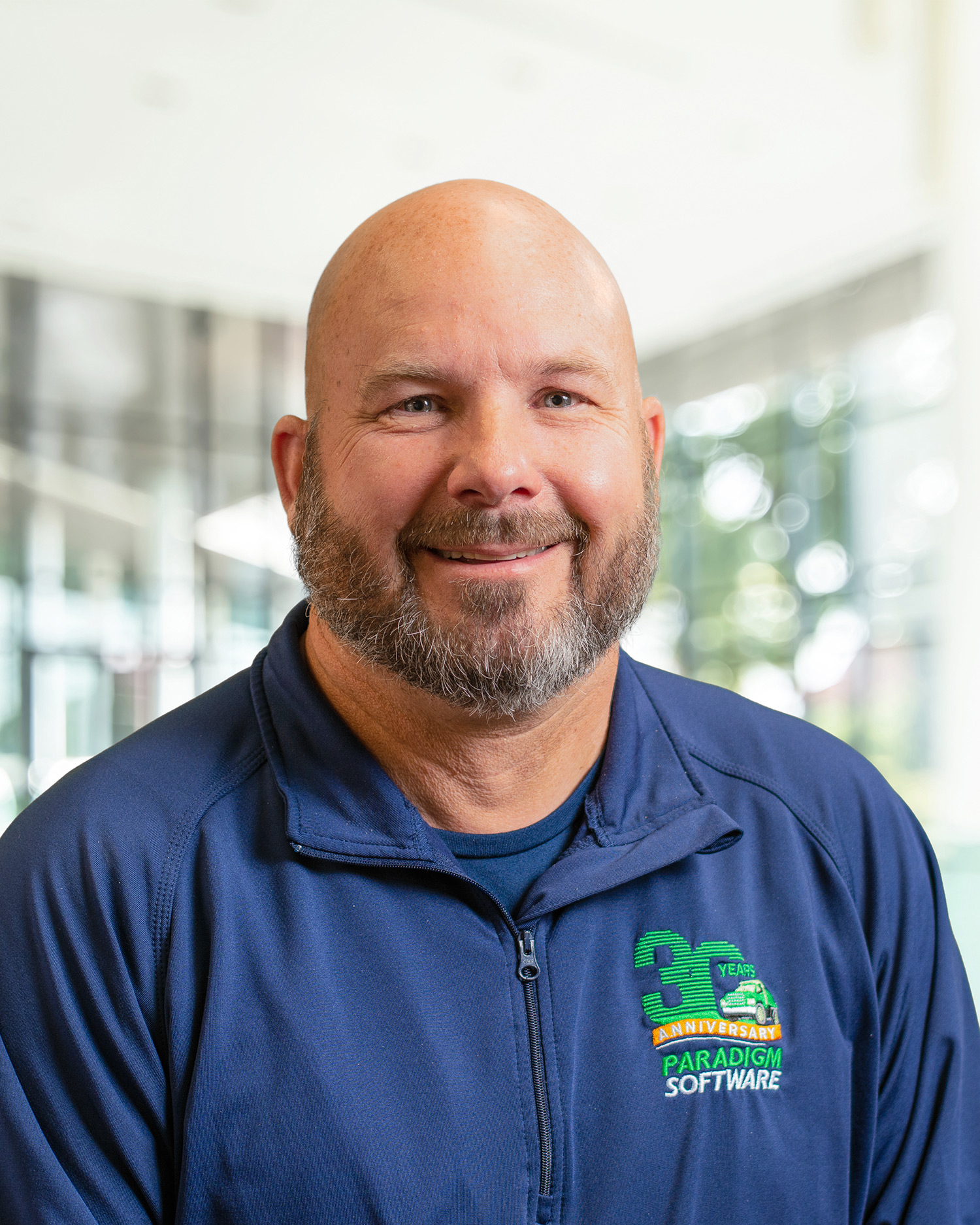 Jackie has over 35 years of business development, management, coaching, mentoring and consulting experience in various industries. As a United States Marine, Jackie specialized in administrative management and nuclear, biological and chemical defense training. After an honorable discharge, he was employed with USF&G Insurance and The St. Paul/Travelers Insurance focusing on electronic data exchange between company and brokers/agents. Jackie started his employment with Paradigm Software, L.L.C.™ in 2000. While at Paradigm Software, L.L.C.™, Jackie has been involved in all aspects from implementation, support and business development. Jackie will continue to manage the daily operations, strategic partnerships, acquistions, contract negotiations, and financial oversight of the company. Jackie is a member of SWANA, Mid-Atlantic Chapter of SWANA and past speaker/moderator at industry trade shows. Jackie holds a Bachelor of Science degree in Business Management from York College of Pennsylvania.
---
Art Cate
Vice President of Implementations and Business Development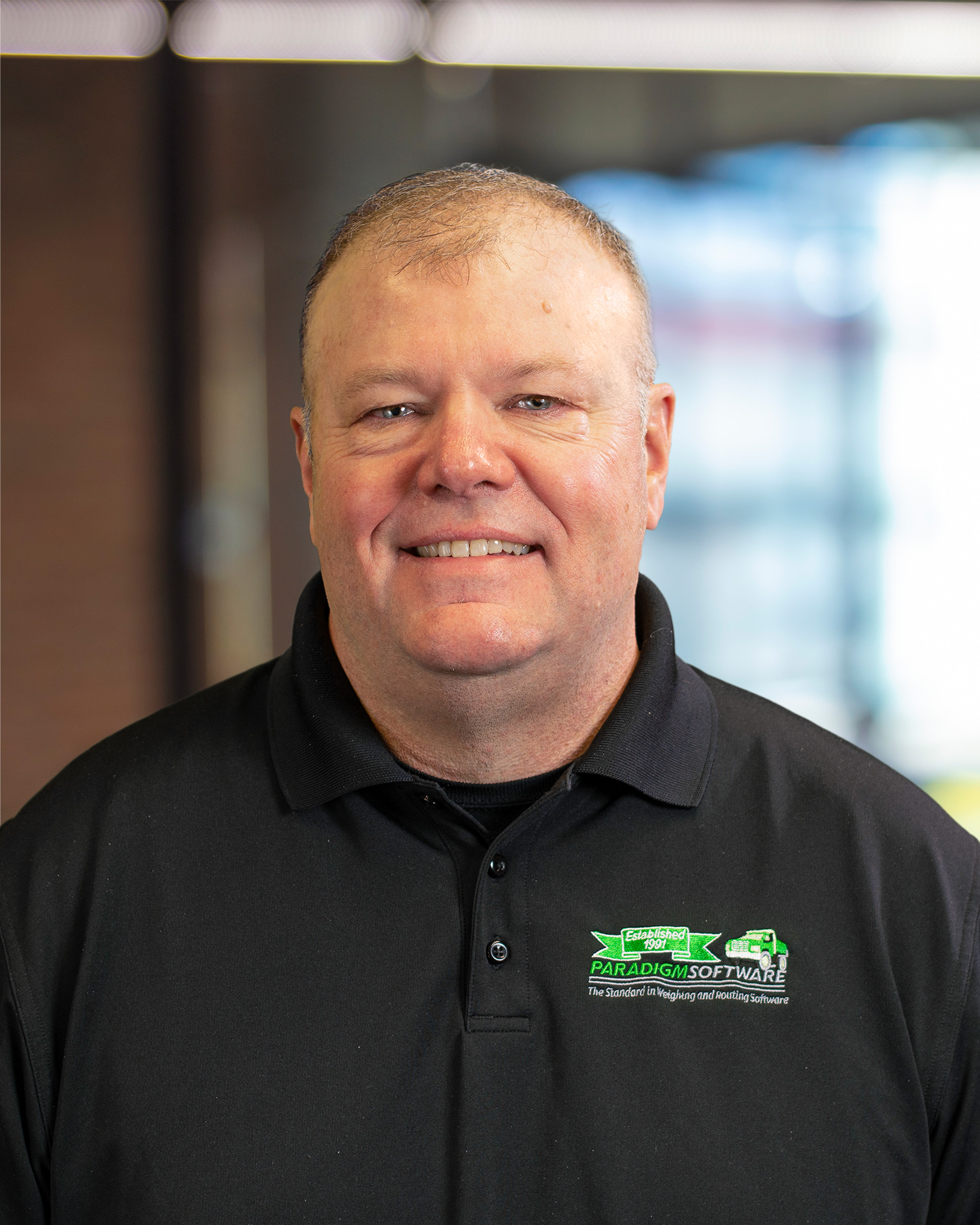 Art has over 28 supervisory experience as a fire officer in Baltimore City, holding the ranks of Lieutenant, Captain, Battalion Chief, and Deputy Chief. For the last 17 years of his 29-year fire service career, he held the position of Chief of Information Technology. Art possesses a unique combination of education, expert knowledge, skills, and experience in the areas of project management, LEAN business process improvement, business management, and information systems management. Art has successfully implemented many large-scale agency specific and multi-agency municipal projects, promoting cooperation and collaboration to the mutual benefit of all parties. Art earned a Bachelor of Science degree in Information Systems Management from the University of Maryland-University College and a Master of Business Administration from the University of Baltimore. Art has been employed with Paradigm Software, L.L.C.™ since 2019.
---
Chris Holmes
Vice President - Subject Matter Expert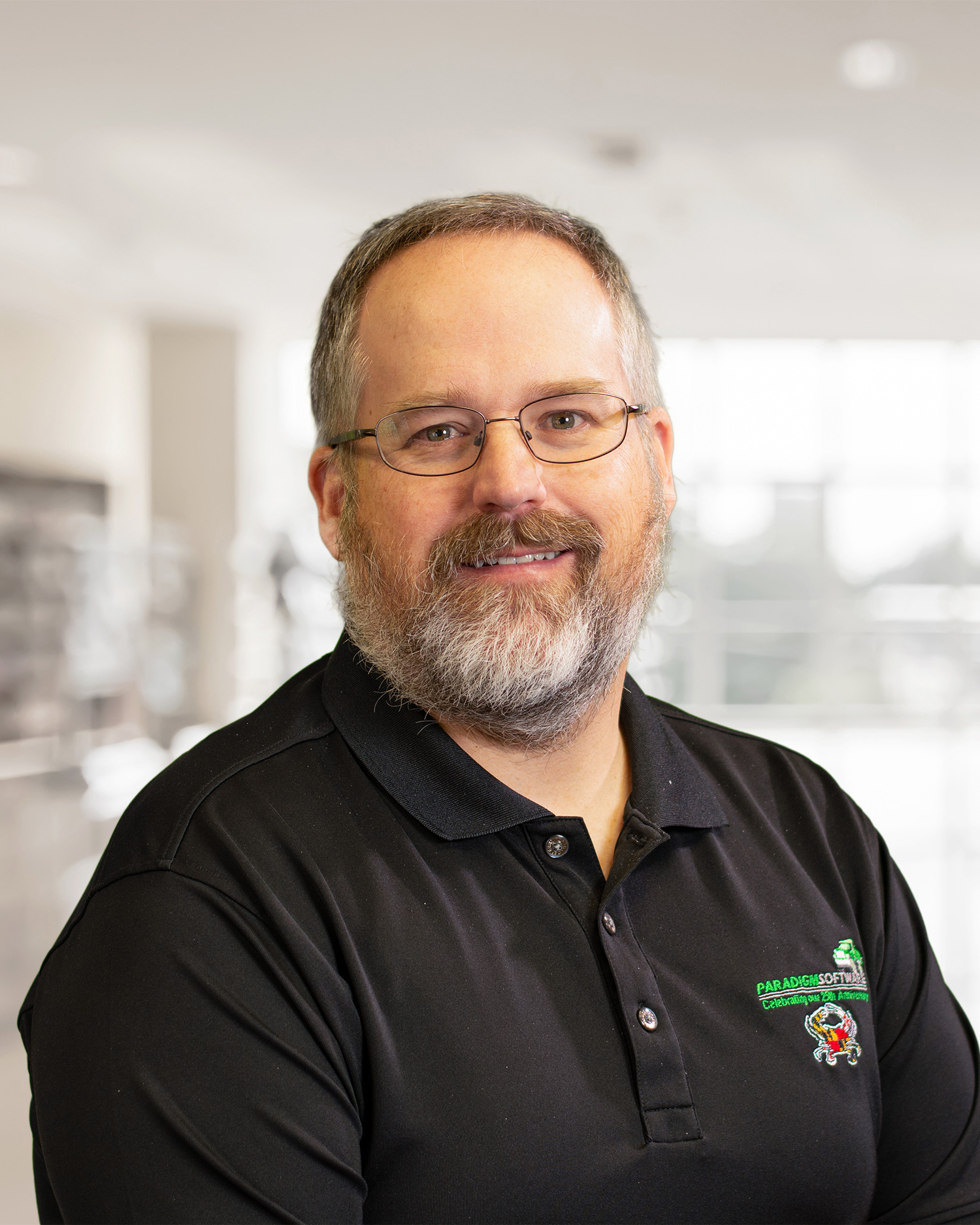 Chris has been with Paradigm Software, L.L.C.™ for over 25 years and is our lead technician. Chris was also our second employee. He has been the primary installer and trainer, being on location at over 125 installations throughout North America. When not performing an installation, he often helps with setup and training from our headquarters. Along with providing training on our software products, Chris has also held training sessions on various products that interface with our solution, including Peachtree Complete Accounting and Crystal Report Writer. Chris also handles many of the support incidents that come in on a daily basis. Chris takes pride in good customer service and enjoys the working relationships he has with his customers.
---
Chris Hirsch
Vice President of Solutions Development and Senior Software Engineer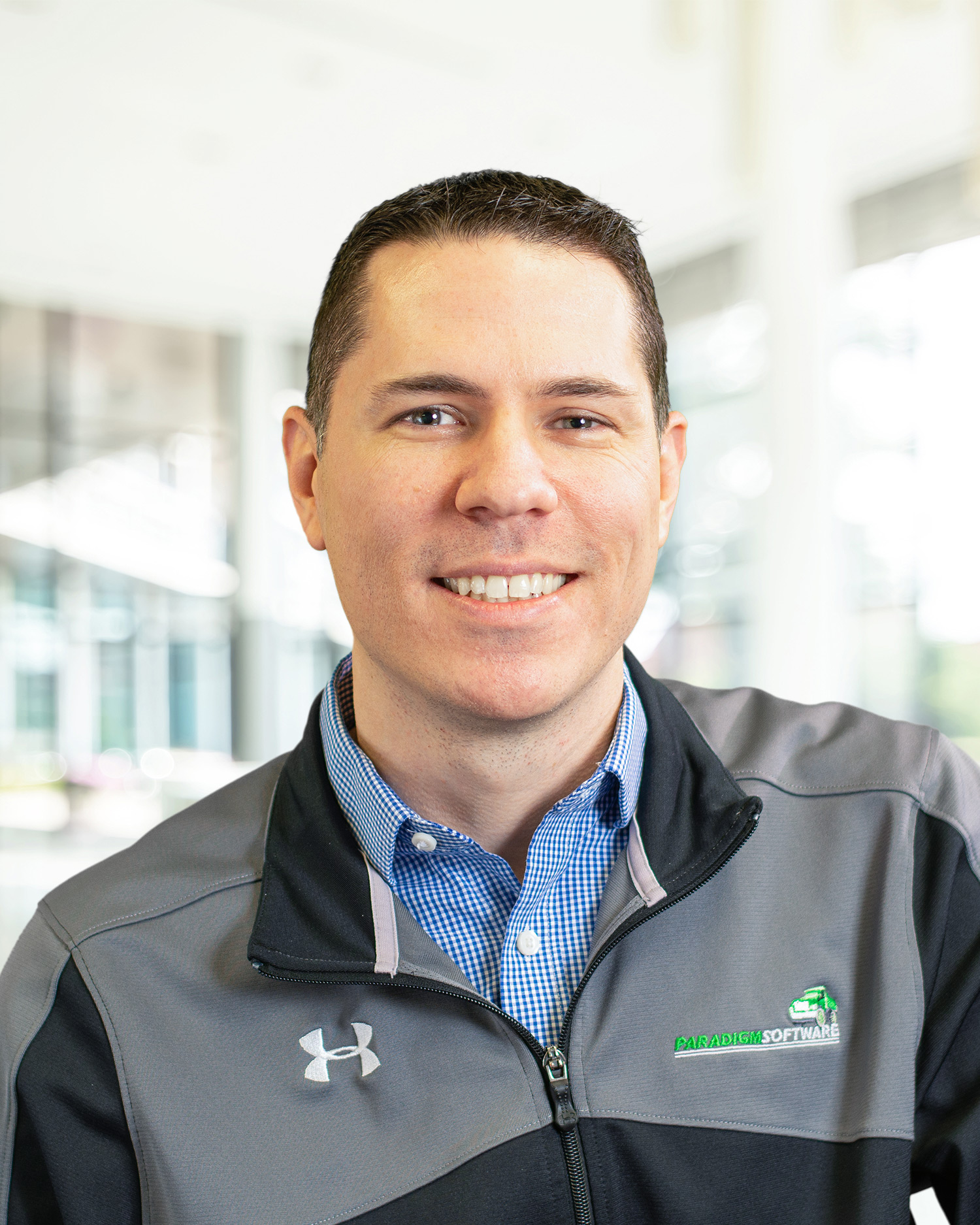 Chris is the Vice President of Solutions Development and Senior Software Engineer at Paradigm Software, L.L.C.™; he has been with the company for over 16 years. Chris has earned a Bachelor of Science degree in Computer Information Systems and a Master of Science degree in Business and Technology Management from Villa Julie College (Stevenson University). Chris is an experienced solutions engineer and developer with a passion for developing innovative solutions and solving complex challenges. Chris' responsibilities include providing technical direction to Paradigm Software, L.L.C.™ development team and working closely with company leadership to expand the capabilities and features of our solutions.
---
Joe Fiedler
Vice President of Support and Services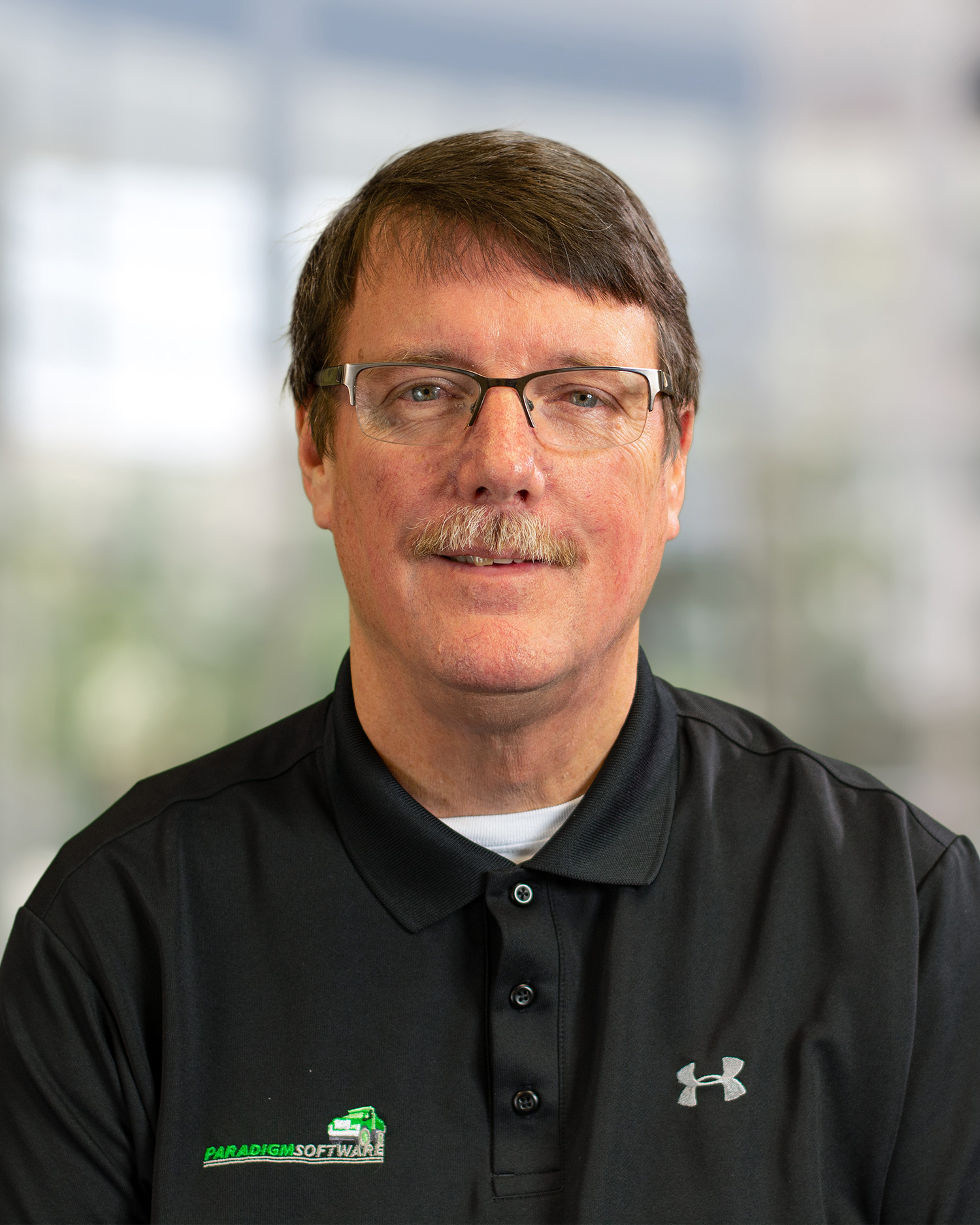 Joe has been with Paradigm Software, L.L.C.™ for over 18 years and is our Vice President of Support and Services. Joe has years of experience providing technical support, system installation and end-user training team. Joe has a strong knowledge base and practical experience in business operations and management in various markets and industries and has been involved in over 50 installations.